One Line Cinema
Incorporation (Pvt.Ltd)

Indian Filmography - Nothing is Impossible!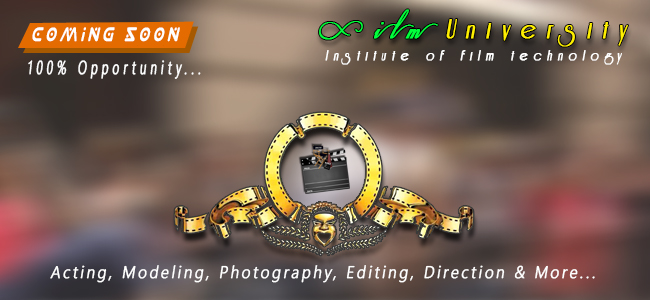 Film industry:
The film industry or motion picture industry comprises the technological and commercial institutions of filmmaking, i.e., film production companies, film studios, cinematography, film production, screenwriting, pre-production, post production, film festivals, distribution; and actors, film directors and other film crew personnel.
Though the expense involved in making movies almost immediately led film production to concentrate under the auspices of standing production companies, advances in affordable film making equipment, and expansion of opportunities to acquire investment capital from outside the film industry itself, have allowed independent film production to evolve.

Modern film industry
Currently, the largest markets by box office are United States, China, and Japan; and the countries with the largest number of film productions are India, Nigeria and the United States. Other centers include Hong Kong and in Europe the United Kingdom, France, Italy, Spain, and Germany are the countries that lead movie production. Distinct from the centers are the locations where movies are filmed. Because of labor and infrastructure costs, many films are produced in countries other than the one in which the company which pays for the film is located. For example, many U.S. movies are filmed in Canada, while many Indian movies are filmed in the United States, Canada, the United Kingdom, Australia, New Zealand, or in Eastern European countries.
United States:
The United States has one of the oldest film industries (and largest in terms of revenue), and Hollywood is the primary nexus of the U.S. film industry. However, four of the six major film studios are owned by East Coast companies. Only The Walt Disney Company — which owns Walt Disney Pictures, Touchstone Pictures, Hollywood Pictures, Lucasfilm Limited, the Pixar Animation Studios, and Marvel Studios — is fully based in Southern California. And while Sony Pictures Entertainment is headquartered in Culver City, California, its parent company, the Sony Corporation, is headquartered in Tokyo, Japan. Most shooting now takes place in California, New York, Louisiana, Georgia and North Carolina.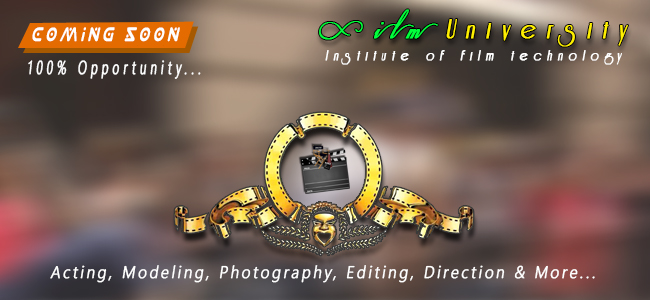 India:
India is the largest producer of films in the world. In 2009 India produced a total of 2,961 films on celluloid, that includes a staggering figure of 1,288 feature films. Indian film industry is multi-lingual and the largest in the world in terms of ticket sales and number of films produced and 2nd largest in terms of revenue. The industry is supported mainly by a vast film-going Indian public, and Indian films have been gaining increasing popularity in the rest of the world—notably in countries with large numbers of expatriate Indians. Largest film industry in India is the Hindi film industry mostly concentrated in Mumbai (Bombay), and is commonly referred to as "Bollywood", an amalgamation of Bombay and Hollywood, which produces around 20% of films in India. The other largest film industries are Telugu cinema, Tamil cinema, Malayalam cinema, Bangla cinema, and Kannada cinema, which are located in Hyderabad, Chennai, Kochi, Kolkatta and Bangalore are commonly referred to as "Tollywood"(Telugu), "Kollywood"(Tamil), "Mollywood"(Malayalam), "Tollywood"(Bangla) and "Sandalwood"(Kannada). The remaining majority portion is spread across northern, western, and southern India (with Gujarati, Punjabi, Marathi, Oriya, Assamese Cinema). However, there are several smaller centers of Indian film industries in regional languages centered in the states where those languages are spoken. Indian films are made filled with musicals, action, romance, comedy, and an increasing number of special effects.
Nigeria:
Nigerian cinema is Africa's largest movie industry in terms value and the number of movies produced per year. Although Nigerian films have been produced since the 1960s, the rise of affordable digital filming and editing technologies has stimulated the country's film and video industry. Nigeria's film industry is currently ranked as the 2nd largest film industry in the world (after India) based on the number of films released per annum and it is worth over US$3.5 billion. The movie capital of the country is majorly Lagos. However, regional films are also produced in various parts of the country depending on the language.
Hong Kong:
Hong Kong is a filmmaking hub for the Chinese-speaking world (including the worldwide diaspora) and East Asia in general. For decades it was the third largest motion picture industry in the world (after Indian and Hollywood) and the second largest exporter of films.